Please join the Doctoral Program in Educational Leadership for the final dissertation defenses of the Fall 2018 Semester! All defenses are held in RCOE 414D.
Shawn Clemmons | Thursday, October 18 from 10:00AM - 12:00PM
Teachers' Beliefs About and Use of Formative Assessment in the Middle Grades Mathematics Classroom
Committee: Dr. Tracie Salinas (Chair), Dr. Roma Angel, Dr. Jennifer McGee
Nakesha Dawson | Tuesday, October 23 from 10:30AM - 12:30PM
How Does a Teacher's Knowledge of Childhood Obesity and the Corresponding Risk Factors Affect a Teacher's Approach to Creating Relationships in the Classroom?
Committee: Dr. Robin Moeller (Chair), Dr. Rebecca Battista, Dr. Melissa Gutschall
Stacy Holliday | Thursday, October 25 from 12:00PM - 2:00PM
Dream Builders: Undocucompetence Among Educators in the North Carolina Community College System
Committee: Dr. Vachel Miller (Chair), Dr. Cameron Lippard, Dr. Shanan Fitts
Alicia Vest | Monday, October 29 from 2:00PM - 4:00 PM
Issues for Students with Executive Function Challenges in College
Committee: Dr. Leslie Cook (Chair), Dr. Amy Trawick, Dr. Elin Hoffman
Amy Ashbrook-Wilson | Monday, October 29 from 4:00PM - 6:00PM
Constructing the Role of the Secondary Special Educator
Committee: Dr. Roma Angel (Chair), Dr. Jennifer McGee, Dr. Rose Matuszny
Any Questions? Contact Audrey Jones at jonesam5@appstate.edu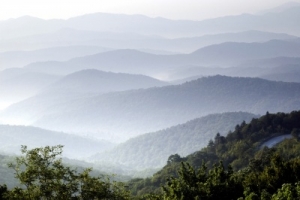 Tags: