A graduate of the App State EdL program, Dr. Chris Gilbert, had a second manuscript from his dissertation recently published by Taylor and Frances. It is titled "Walking the Popular Education Spiral: An Account and Analysis of Participatory Action Research with Teacher Activists," and can be found here. The abstract reads:
"This article features an account and analysis of a participatory action research (PAR) project that involved the author and five teacher activist co-researchers. This piece has two principal aims. The first is to contribute to practitioners' knowledge and practice by offering an account of a PAR project, grounded in popular education, that provided a beneficial space for K-12 teacher activists. The second aim is to contribute to the teacher-activist literature by providing an analysis of the perceived benefits of popular education and PAR for participating teacher activists. Benefits included stronger relationships, developed knowledge and skills, emotional benefits, and the novel understanding that teacher activism includes forms of cultural activism. Implications include the notion that PAR may be useful for other teacher activists, and the conventional definition of teacher activism is likely too narrow."
The third manuscript from Gilbert's dissertation, titled "Making the Invisible Visible: Professional Development to Support Teacher Activism," has been accepted by Kappa Delta Pi's Record, and is currently under review.
Additionally, Gilbert wrote a first-year and common reading guide for Chris Wilson's The Master Plan: My Journey from Life in Prison to a Life of Purpose.
"An inspiring, instructive, and ultimately triumphant guide to turning your life around, from a man who used hard work and his Master Plan to convert a life sentence into a second chance."

Dr. Gilbert is a true inspiration to those around him. Congratulations on his well-deserved success, and we look forward to seeing more from him soon!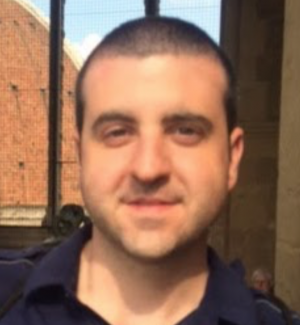 Tags: