Educational Leadership: Doctor of Education (EdD)
Welcome to the Doctoral Program in Educational Leadership!
Important Dates for Spring 2019 Graduation
Applying to Graduate: Initially the last week in February; late deadline is April 17
Pre-Defense Meeting & Sending a Draft to the Director: 3 weeks before defense or March 8, whichever is sooner.
Dissertation Defense: March 29
Final Draft to Graduate School: April 17
Ready for Printing*: May 3

*In order for a dissertation to be considered ready for printing, all edits must have been completed to the specifications of the Graduate School, the copies are paid for, and the routing information has been completed. The students will receive an email from Sharron Grimes after all edits have been completed that describes the final steps and includes paperwork that must be completed by the final deadline. Note that most dissertations take 2-3 rounds of editing before Graduate School approves them. The edits pertain to grammar and formatting in most circumstances.
All essential dates that the Graduate School has are listed on their website here: Essential Dates
Doctoral Program Highlights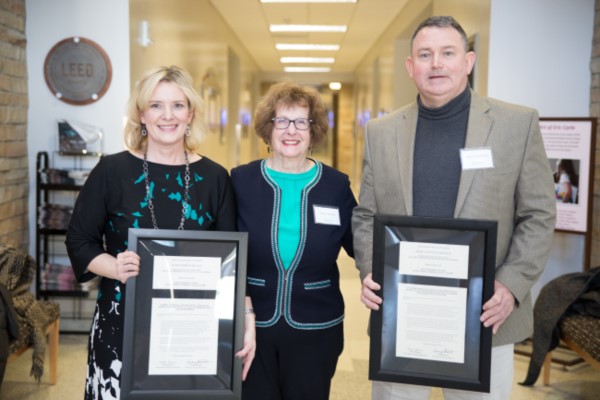 The 2018 Alice Phoebe Naylor Oustanding Dissertation Award Winners at the 2018 Doctoral Symposium.
From left to right: Dr. Star Brown, Dr. Alice Naylor, Dr. John Robinson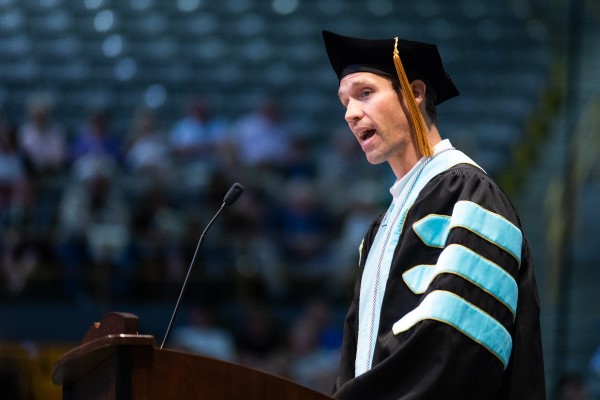 Recent graduate, Dr. Nate Weigl speaking at the Spring 2018 RCOE Commencement.