Educational Leadership: Doctor of Education (EdD)
Welcome
Appalachian's Doctoral Program in Educational Leadership is designed for educational leaders in public schools, community colleges, universities, and community settings. Our objective: to equip leaders with the knowledge, skills, and confidence to act as agents of positive change in their organizations and communities. We encourage critical thinking, analytic rigor, and creative collaboration to address the complex and interlocking challenges of our time.
Please explore the site to find out more and feel free to contact us with any questions.
Doctoral Program Highlights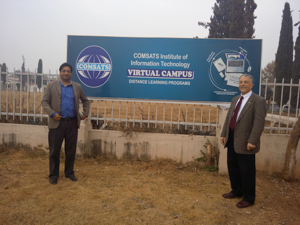 Doctoral Program Graduate, Dr. Arshad Bashir (left) is a Professor in Educational Leadership at COMSATS Institute of Information Technology in Islamabad, Pakistan and received a grant from the Fulbright Specialist Program to explore possibilities for future collaboration between ASU and COMSATS. The grant allowed for Dr. John Tashner (right) from Leadership and Educational Studies to spend about three weeks at COMSATS for capacity building initiatives including helping to train teachers.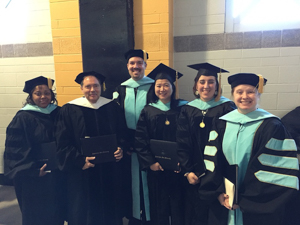 Congratulations to Dec 2014 Doctoral Program graduates (from left to right): Connie Cole (Exceptional Children/Special Education Process Specialist for Winston-Salem/Forsyth County Schools), David Burleson (Superintendent of the Avery County Schools), Justin Mitchell (Blended Learning Coach for Northview, an IBO World School, part of the Iredell-Statesville Schools' Twenty Million Dollar Race to the Top Grant), Marian Johnson (Chief Administrative Officer, Division of Pediatric Cardiology, Columbia University Medical Center), Amie Snow (Curriculum Coordinator at Ibraham Elementary School in Winston-Salem), & Caroline Beam (Instructional Coach).