During the annual Doctoral Symposium, Dr. Laura Shears was awarded the Alice P. Naylor Outstanding Dissertation Award for the 2021-2022 academic year. Shears graduated in May 2022 with an Ed.D. in educational leadership with a concentration in higher education. The Alice P. Naylor Outstanding Dissertation Award, named for Professor Emerita Dr. Alice Naylor, is given out annually by a faculty committee to one doctoral student at Appalachian State University. This is the highest dissertation honor awarded by the doctoral program in educational leadership.
This dissertation entitled, "The Teaching and Practice of the "Yoga Body": A Poststructural, Queercrip Analysis of Yoga Education in the United States'' was led by the committee chair, Dr. Alecia Jackson, and committee members, Dr. Shawn Ricks and Dr. Matthew Thomas-Reid. In this exceptional dissertation work, Shears "deconstructs the relations of power and dominant discourses about health and embodiment in the field of yoga education." In her nomination, committee chair, Dr. Alecia Jackson described the dissertation project as "a bold work that is theoretically sophisticated and conceptually innovative." In recognition of the significance of this dissertation for the field of educational leadership, the award committee stated, "Laura's work challenges educational spaces to become more inclusive, more accessible, and more affirming of difference." Ending her nomination, Jackson summarized the unique qualities of the work as "beautifully written, insightful, surprising, bold, and incisive."
When asked about being selected as this year's Naylor Award recipient, Shears expressed, "this is such an honor." Shears continued by offering gratitude to the Naylor Award Selection Committee and especially to the dissertation committee for "their guidance and support throughout the dissertation process." Shears further reflected, "The process of dissertation writing was a personal one for me, as I explored the field of yoga education and my own queer and disabled embodiment. I'm incredibly touched by this recognition."
When asked about the selection of the doctoral program at Appalachian, Shears noted, "the accessibility of the online program allowed me to participate fully in the cohort experience. I also appreciated that this program offered both the structure and the flexibility to explore a topic that I was passionate about within a supportive cohort community." Shears elaborated more on her dissertation journey and commented, "I grew and developed so much as a result–as a writer, thinker, and person."
In addition to a doctorate from App State, Shears previously earned a bachelor's degree in English and mathematics from Hope College in Michigan, a master's degree in higher education administration from NC State University, and an Ed.S. in higher education, adult and developmental education from App State.
Shears has a broad range of higher education experiences in the areas of academic-related instruction, yoga education, and residence life. Additionally, Dr. Shears has developed and facilitated professional development curricula including training employees to better support the LGBTQIA+ community and the inaugural mindfulness conference for community college employees in North Carolina.
In addition to being selected as this year's Naylor Award recipient, Shears recently signed a contract with Routledge to adapt this dissertation into a research monograph entitled, "Queering and Cripping the 'Yoga Body:' Teaching, Practice, and Embodiment" scheduled for future publication.
Congratulations again to Dr. Shears on these academic and professional accomplishments!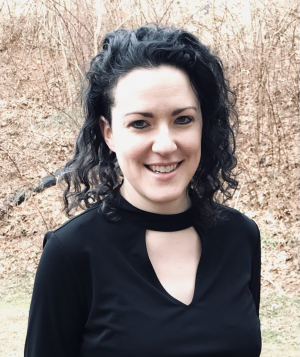 Tags: